Harjot Kaur Singh — Guru Ram Das Darbar (Sikh Community)
Dr. Harjot Kaur Singh is a dynamic and knowledgeable speaker and lecturer to Interfaith groups and a distinguished representative of the Calgary Sikh community. Among her leadership roles in the Sikh community, Dr. Singh is the Chair of the Sikh Advisory Committee of the University of Calgary Faith and Spirituality Centre, the Board of Director of the Guru Amar Das Niwas Seniors Nursing Home Association, the past Chair of the International Khalsa Council, and the Inaugural Lil Faider Scholar – in – Residence for the Beth Tzedec Synagogue. She currently is on the Board of Directors of Sikhnet and was a trustee on the Siri Singh Sahib Corporation. She has also been an integral part of Calgary Women in Spirituality. She was awarded the Pluralism Award of Excellence from the University of Calgary in 2017. Dr. Singh works in private practice as a family physician. 
Dalton Harding — Church of Jesus Christ of Latter-day Saints (Christian)
Married 42 years with four children and 12 grandchildren, Dalton considers his children as his legacy. He has an education degree and an MBA, but his passion became small business. Dalton is now retired and has volunteered with Calgary Interfaith Council since 2017. He currently serves as a lay clergyman (bishop) in a local congregation with the Church of Jesus Christ of Latter-day Saints, which is usually a five-year calling.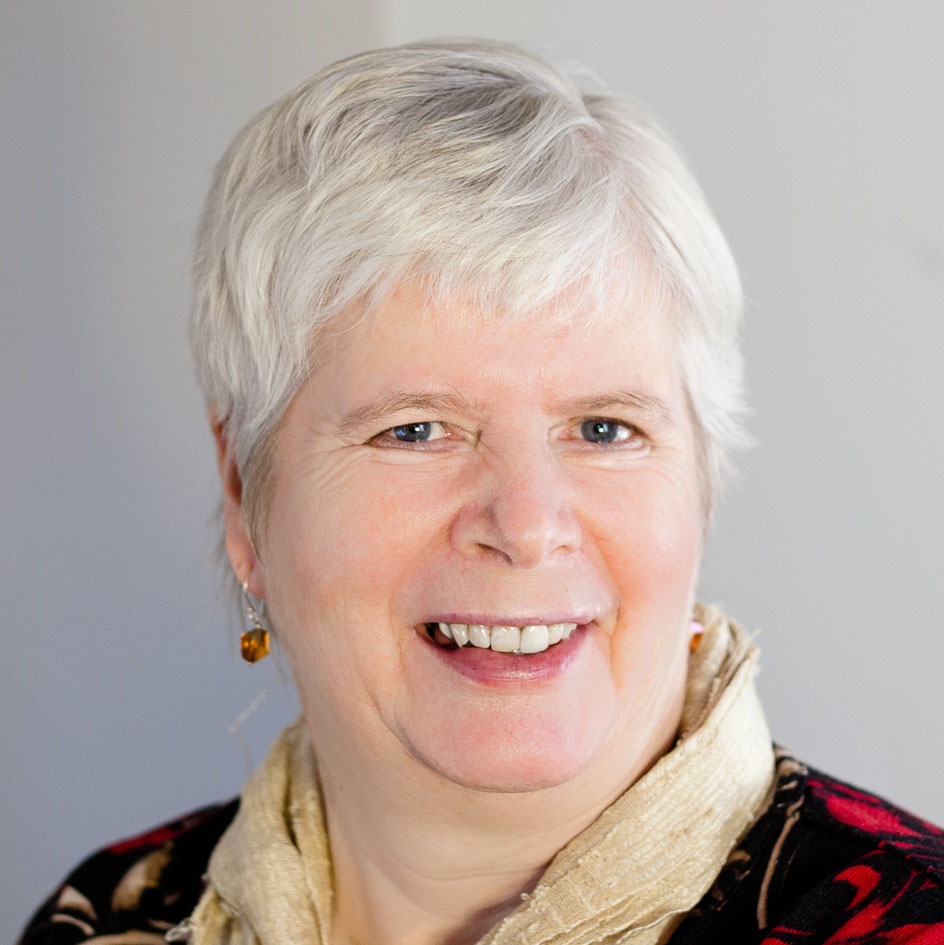 Ger Curran — Faithful Companions of Jesus (Christian)
Sr. Ger Curran FCJ, is a sister of the congregation Faithful Companions of Jesus (FCJ). She joined the FCJ Christian Life Centre resource team in the fall of 2015. Ger has worked as an accredited counsellor for the past 30 years in various settings. Ger completed a master's degree in Family Counselling from the University of Iona, New York. Since coming to Canada, Ger has worked at the FCJ Centre as a counsellor, represents the Centre in interfaith matters, and helps refugee families. Ger has been attending interfaith meetings since she came to Calgary and feels privileged to be a member of Calgary Interfaith Council since its inception in 2017. Sr. Ger has also served in various leadership positions for the Sisters FCJ.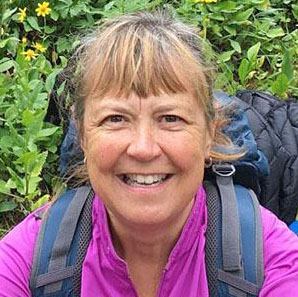 Sarah Arthurs, B.A. (Theology), M. Ed., R. Psych. (Retired)
Sarah Arthurs, B.A. (Theology), M. Ed., R. Psych. (Retired) is the first executive director of the Calgary Interfaith Council. She enjoys working with the board and volunteers and getting to know members. She is excited to support the work of CIC in being an open space of belonging, a space where we discover what our faiths have in common, the delightful differences, and where we embrace the call to love our neighbours and welcome the stranger. She is a member of Hillhurst United Church and lives at Prairie Sky Cohousing Cooperative, where she has neighbours to love everyday!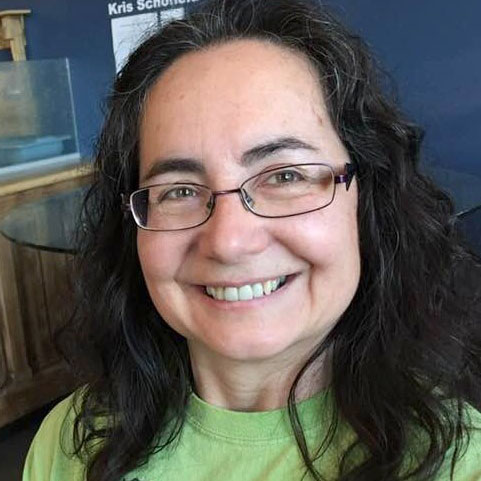 Eva Torn Thomas — Bahá'í Faith
Eva Torn Thomas has engaged in interfaith activities in the Slovak Republic, British Columbia, and for the last decade, in Calgary. Eva has degrees in criminology and psychology, business administration, as well as a certificate in economy and management of non-profit organizations. Eva's other interests include protecting our environment and social justice.
Wallace Bornhuse — All Saints Lutheran Church (Christian)
Wallace Bornhuse is a Lutheran pastor who serves All Saints Lutheran Church in Calgary. He is also the Interfaith representative for the Synod of Alberta and the Territories.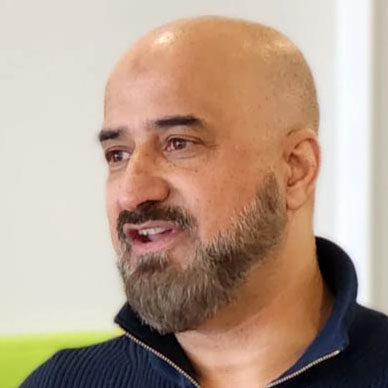 Riyaz Khawaja — Hussaini Association of Calgary (Shi'a Muslim)
Riyaz Khawaja has been living in Canada for the past 24 years. Riyaz has a Masters Degree in Commerce. He also has a diploma in Micro Business Application and a Diploma in Production Accounting in Oil & Gas. Riyaz works as a Screening Officer at the Calgary International Airport. Currently he is the Trustee of the Hussaini Association of Calgary, a local Shi'a Muslim mosque. In 2017 Riyaz co-established the Al-Qaim Charity Foundation, which helps those who are in need both locally and globally. Riyaz advocates for interfaith gatherings and unity, and is also a local activist who organizes and holds protests against oppression or injustice around the globe. Riyaz believes it is his religious and humanitarian responsibility to support the oppressed and denounce any form of terrorism and injustice.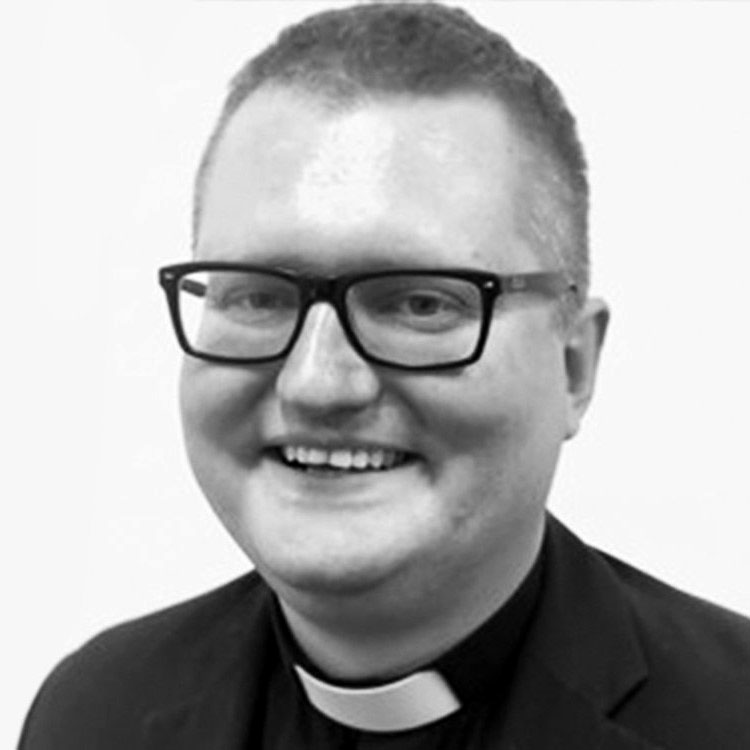 Adrian Martens — Catholic Diocese of Calgary (Christian)
Fr. Adrian Martens is the representative from the Catholic Diocese of Calgary. He is also the Episcopal Vicar for Lay Associations and Coordinator of Ecumenical and Interreligious Affairs for the Diocese. He also works at the Head Office for the Calgary Catholic School District as the Ordained District Chaplain.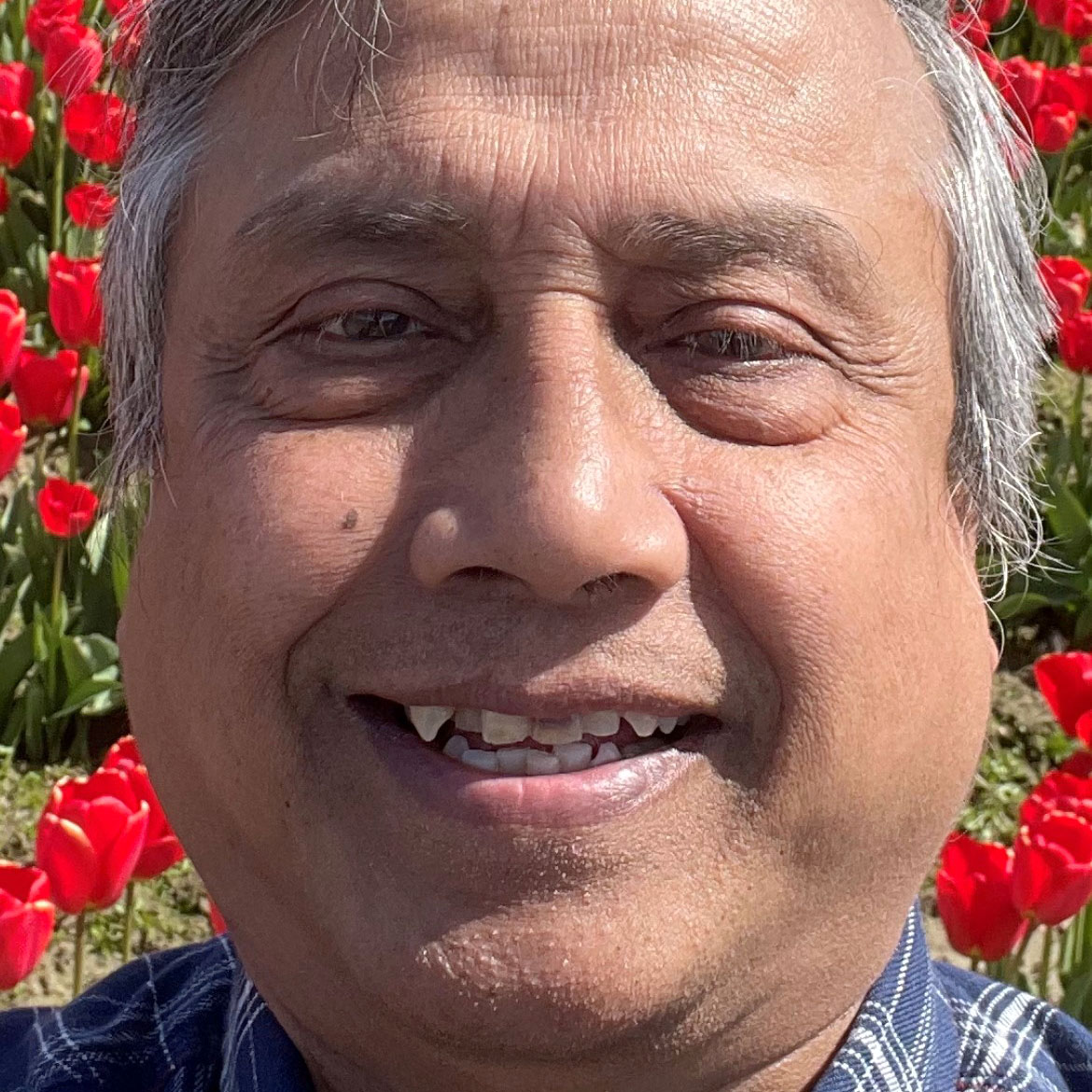 Anirban Bosu — Vedanta Society of Calgary (Hindu)
Brought up in the universal ideals of Shri Ramakrishna, Holy Mother Sarada Devi and Swami Vivekananda since childhood, Anirban Bosu has been associated with The Vedanta Society of Calgary since October 2004. Currently he is the president of the society. He has been conducting Spiritual Development and Value Orientation Programs for children and adults, for over 40 years. He is a professional in the electric power utility sector, currently working for TransAlta in Calgary.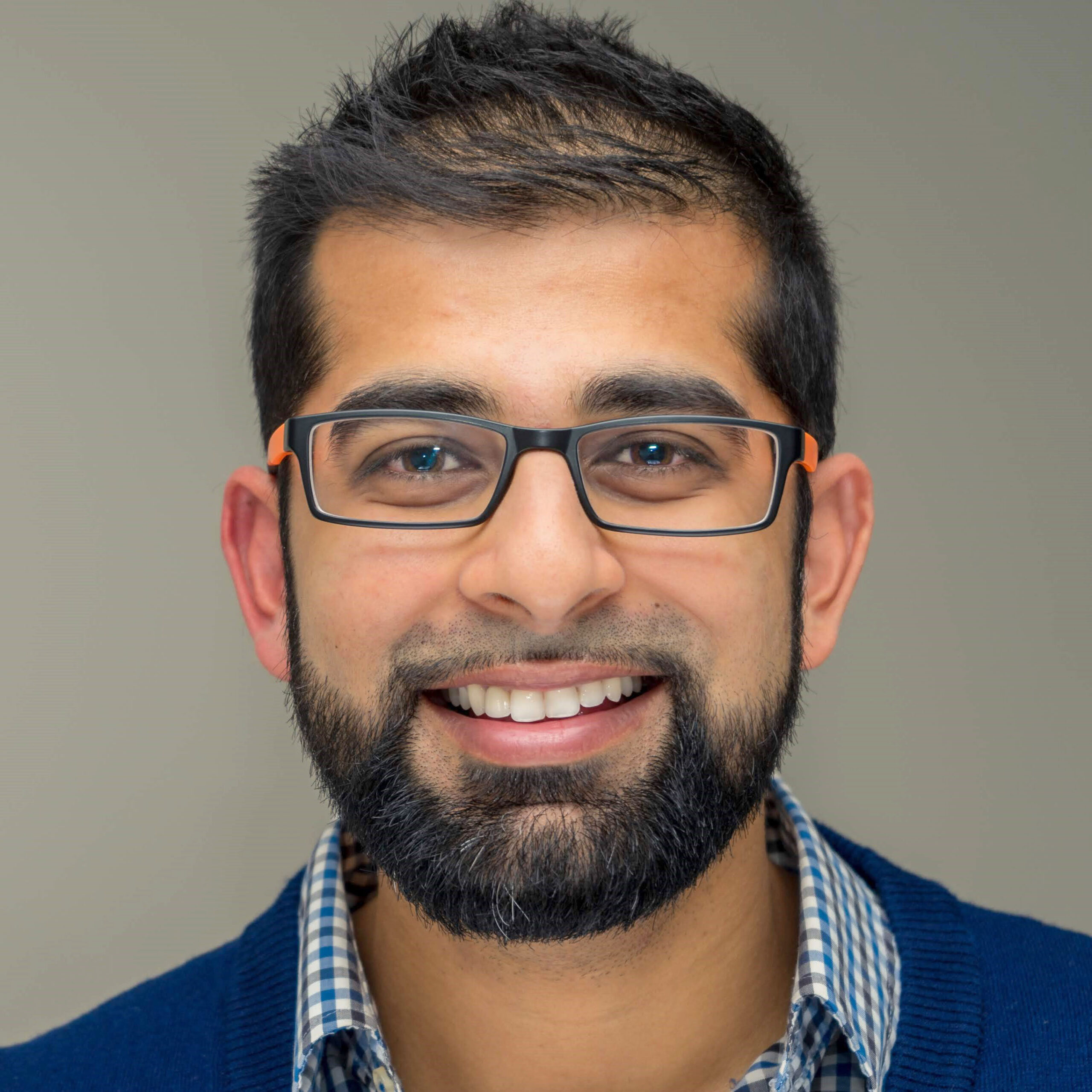 Danish Baig — Muslim Council of Calgary (Sunni Muslim)
Danish Baig is an Muslim who has grown up in Calgary, and has been a resident there for 23 years. He is a student of knowledge who has studied Islam with numerous teachers, and volunteers regularly at mosques within the city of Calgary, planning various community events, and delivering Friday prayer sermons. He holds a Masters of Engineering in Electrical Engineering from the University of Calgary and is registered as a professional engineer in the province of Alberta.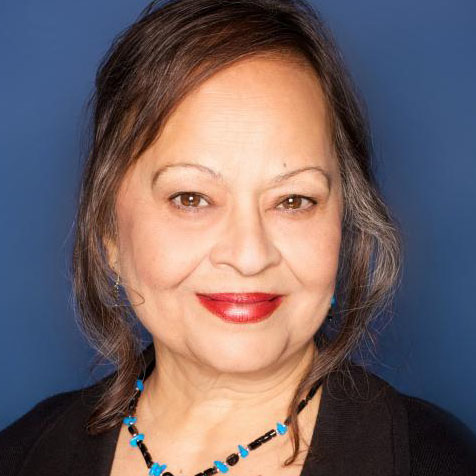 Jayashree Bhat — Hindu
Dr. Jayashree Thatte Bhat, M.Sc. M.A. Ph.D. is an Elected Senator of the University of Calgary, founder and advisor for the Hindu Chaplaincy at the University of Calgary, a medical researcher, the author of 8 books, a member of the board of trustees for many non-profit organizations in Calgary. She is a performer, trainer and visiting professor of Indian classical music. Jayashree has received many coveted Awards including the Alberta Centennial Gold Medal for her Community and Cross-Cultural work for the last 30 years.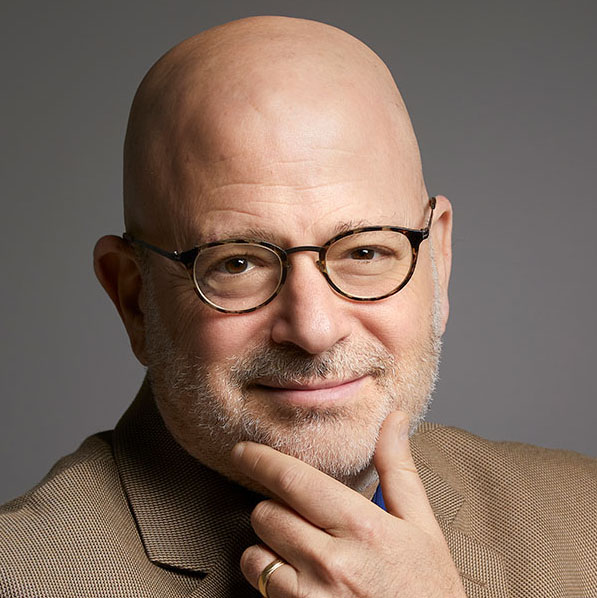 Mark Glickman — Temple B'nai Tivkah (Jewish)
Rabbi Mark Glickman is the spiritual leader of Temple B'nai Tivkah, and the former chairman of the Calgary Interfaith Council. Originally from the US, Rabbi Glickman has been here in Calgary for seven years, and is the author of two books, with a third on the way. He and his wife, Caron, are the parents of four grown children and the grandparents of three adorable grandchildren.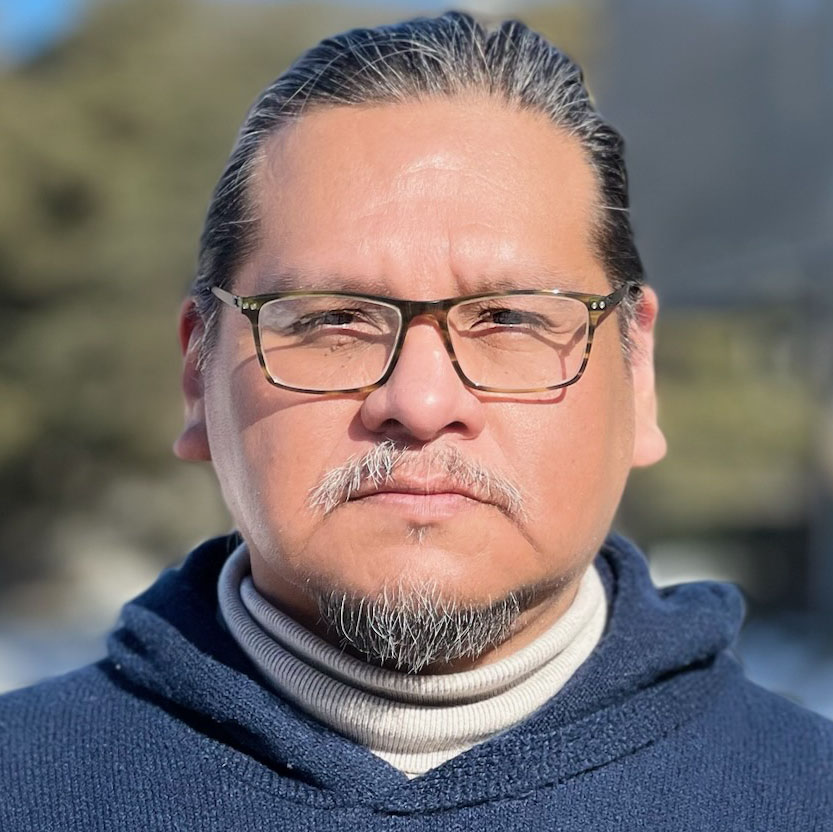 Tony Snow — United Church of Canada (Christian)
Reverend Tony Snow is an ordained minister in the United Church of Canada and a member of the Stoney Nakoda Sioux First Nation in Morley, Alberta. He is a direct descendent of signatories to Treaty Number 7. Tony works as the Indigenous Minister for Chinook Winds Region (southern Alberta) and Pacific Mountain (BC) and is the Lead Minister for the Urban Indigenous Circle. He is a member of the Calgary Interfaith Council, Climate Action Network Canada and the National United Church Common Table toward becoming an Anti-Racist Denomination.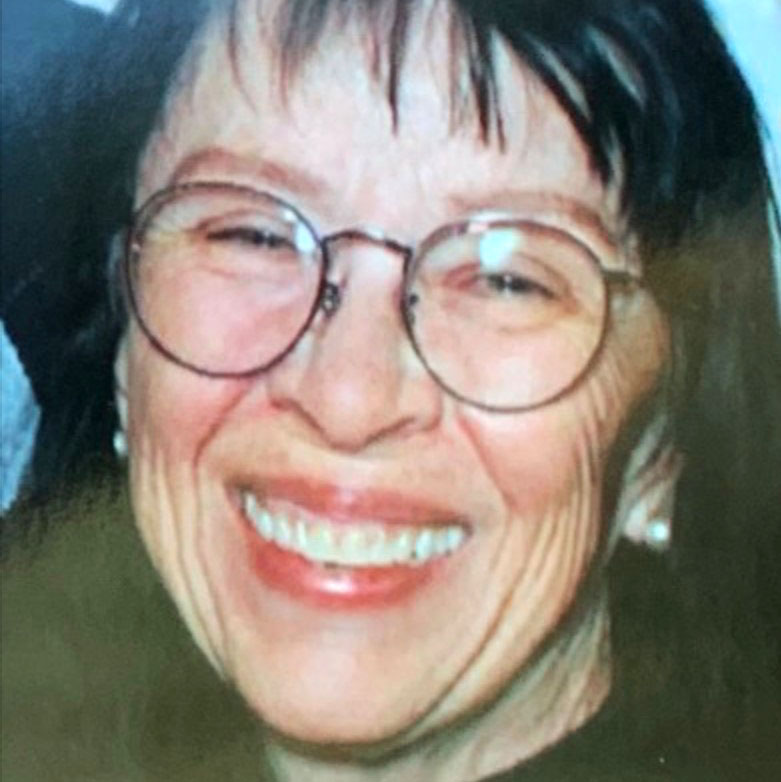 Kerrie Davis — Church of Jesus Christ of Latter-day Saints (Christian)
Kerrie has a degree in music (voice and piano) from UBC. She works as a Legal Assistant and Commissioner of Oaths in her husband's law practice. She volunteers as a JustServe Specialist for Calgary and area. Now in 12 countries, this platform is a free service helping organizations find volunteers and in-kind donations. Kerrie's passions are teaching babies to read and healthy aging.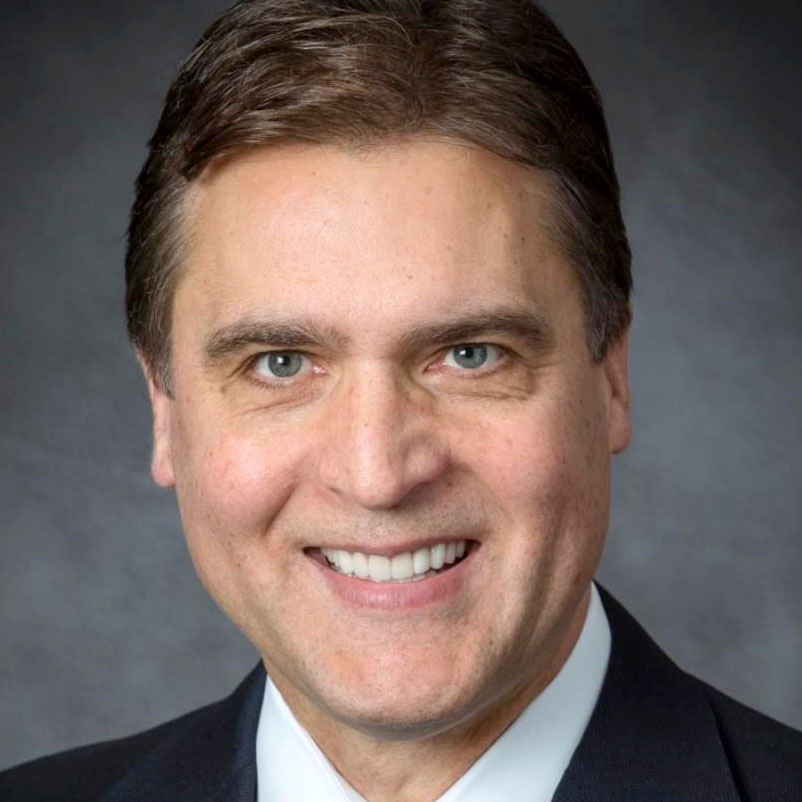 Larry Spackman — Liaison for Calgary Local Immigration Partnership
Larry Spackman and his wife Flora have five children and 14 grandchildren. He has held many volunteer positions in The Church of Jesus Christ of Latter-day Saints and is currently serving as the Temple President of the Calgary Alberta Temple. He is a professional engineer with an MBA and has been the president and is currently a director of a number of companies in the energy industry.